---
Rural St. Comprehensive development project
---
---
MBCDC's Rural Street Comprehensive Development Project is a part of the Martindale Brightwood Education Zone (MBEZ) and Housing Village priority. To ensure the increase and preservation of affordable housing in the area, our plans include building new affordable housing units on vacant lots, expanding an existing community garden to include a learning pocket park, and providing significant repairs and upgrades to the current housing stock on the block. The project is focused on rebuilding without displacement of current residents so that families can reside in safe and quality affordable housing while engaging in community building activities with new neighbors. There is a need for a maintenance and sustainability plan to be put in place, not just a few bandages. This project is designed for neighbors to participate in the maintenance of the community greenspace - Heritage Community Garden and Pocket Park. This initiative includes empowerment focused community workshops offered by HealthNet, Inc., and other MBCDC partners on a variety of economic, health, and wellness topics.
New construction of rental housing - Transitional studio units
MBCDC plans to develop eight Transitional Housing units for homeless and other youth (18-25 years old) transitioning into employment. Targeting young adults who have a primary nighttime residence that is a public or private place not designed for, or ordinarily used as, a regular sleeping accommodation for human beings. Youths who are living in cars, parks, public spaces, abandoned buildings, substandard housing, bus or train stations, or similar settings. Pregnant female youths that fall in the above category, and youth who have been abandoned or forced out of their home by parents or other caretakers. The 2020 point-in-time count shows an increase in chronic homelessness, with 54% being African American despite the fact that African Americans only make up 28% of the Marion County population. The development will be a two-story building with four units on ground level and four units on the upper level. The units will be a studio type unit with a bathroom, kitchenette area, and sleeping area. MBCDC will provide supportive services and connections to the community-based supports young adults need in order to keep their housing and avoid returning to homelessness.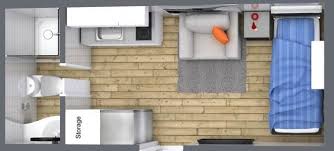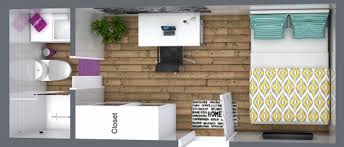 ---
New Construction of Townhomes for Homeownership
This area has been plagued by disinvestment for decades, the number of rehabs and sales in and around the 2400 block or N. Rural Street between March 2019 and March 2021is one. It's time for new development. MBCDC plans to develop four new, quality, affordable townhouse units for low-income families. Targeting low to moderate income families that are currently rent burdened. The development will be 2 duplex buildings with two 2-bedroom and two 3-bedroom units.
Homeowner Repair
MBCDC is looking to obtain resources to fund a concentrated effort to provide home repairs to the existing homes on the 2400 block of N. Rural St. This is holistic approach to revive the entire block. MBCDC intent is to use the City of Indianapolis Owner-Occupied repair program to complete repairs on a year-round program so that we can better meet the tremendous need for repairing homes to safe spaces and preserving the aging housing stock.
Heritage Community Garden, a Place for Learning and Growing!
Developments for this garden and pocket park include landscaping, adding seating and pathways for outdoor classes and partnering with HealthNet and other resource providers to deliver a variety of workshops for residents. Plans include creating safe and accessibility structures, like ramps, produce and flower bed and lighting making this greenspace a welcoming place for outdoor serenity. Along with the garden and socially distance seating, this project offers classes on nutrition, mental & physical health, COVID Recovery awareness and financial literacy programs.
This space will be the only open recreational space within a half-mile radius. This makes it suitable for the elderly and children who would not walk that far to access other parks. Small businesses will also benefit from selling their produce, arts and crafts at the park.

---
---
For information contact:
Amina B. Pierson
Executive Director
APierson@mbcdc.org
(p) 317.924.8042 Ext. 1
---
---
Market Analysis for Rural Street Homes
---
---