Indy East Business Association (IEBA)
HOSTED BY MARTINDALE BRIGHTWOOD CDC AND COMMUNITY RESURRECTION PARTNERSHIP
---
The Indy East Business Association is here to promote growth, development, and success for local businesses through networking, education, and mentoring. Over 100 businesses, ranging from retail, services, industrial, manufacturing, franchises and entrepreneurs; from over 50 years in business, to under a year, find a home in Martindale-Brightwood. It's time to engage, share best practices, innovative business solutions, and build your capacity collectively!
Are you a local business owner that would like to network with other successful businesses? Are you interested in joining other concerned companies to improve the area, raise your visibility and make valuable contacts?
---
Business exposure

Economic development

Business advocates

Government affairs

Vital contact networking

Member referrals

Quarterly educational speakers and forum programs

Web link to your site from the business directory

Co-op marketing opportunities

Special events and training seminars

Networking meetings
You can become a member of the association by calling (317) 924-8042. The annual membership fee is $100.
---
MONEY SMART FOR SMALL BUSINESSES
---
Whether you ready to create a business plan or develop a strategic action plan for our business; IEBA has access to resources to deliver technical assistance and business coaching through the "Tool Up" program: a Money Smart Series for Small Business owners and entrepreneurs. The workshop series aids diverse businesses with start-up issues support, business projection, collaborations, financial maintenance, scalability and being bankable! In 2019, there were 30 micro and small business owners prepared and eligible to apply for special bank funding.
---
TOOL UP SBA CURRICULUM - COMING SEPTEMEBER 15th, 2020
---
---
SMALL BUSINESS LOANS UP TO $10,000
---
Our goal is to provide small business owners with the tools and resources they need to grow their business. We're proud to work with the First Financial Bank to provide loans to small, minority, and at-risk businesses within the City of Indianapolis area. This lending initiative was created to support economic growth and development within the City of Indianapolis.
---
DOWNLOAD INFORMATIONAL FLYER
---
Contact Amina Pierson (317) 924-8024 or apierson@mbcdc.org.
---
INDIVIDUAL DEVELOPMENT ACCOUNT
SAVE $1 AND GET $3 MATCHED TO HELP YOU START YOUR BUSINESS!
---
An IDA or Individual Development Account program assists low-moderate income Hoosiers attain their goals through matched-savings incentives and financial education. Operating behind the rationale that income alone is not enough for individuals to break trends of generational poverty, the IDA program focuses on asset building as a key component towards family and self-sufficiency. Participants in the IDA program are eligible to receive up to $4,500 in state match funds towards one of the eligible asset goals mentioned above. Participants also receive one-on-one counseling and 6+ hours of financial education covering topics such as budgeting, savings, credit, banking, taxes, and other money management strategies.
---
WHAT CAN I DO WITH AN IDA?
Qualified participants set savings goals and make regular savings deposits. Every dollar they save is matched, at a minimum for $3 for every $1 saved, to help them reach their goals so they can:
Purchase a primary residence located in Indiana

Expand a small business located in Indiana

Obtain education job training

Make essential repairs to owner-occupied housing

Purchase a vehicle for employment, education, or job training purposes
DOWNLOAD INFORMATIONAL FLYER
---
Download and print the application below and return with required documents to our office at 2855 North Keystone Avenue, Suite 130, Indianapolis, IN 46218. You may also come to our office for the application and assistance filling it out. If you have any questions please contact Keysha Toran, Program Coordinator at (317) 924-8042 or ktoran@mbcdc.org.  
---
---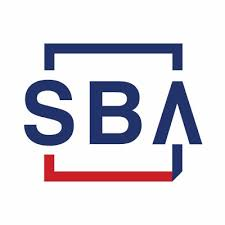 ---
The U.S. Small Business Administration provides resources to help start and grow your business. Click below to visit their site to learn more.
---