JUMPSTART
MARTINDALE BRIGHTWOOD
Community Development from the Inside Out
Jumpstart Martindale Brightwood Program – Fall Classes ended.
Thank you for your interest in Jumpstart Martindale Brightwood.
Summer 2023 Applications Open on May 1st.
About Jumpstart Martindale Brightwood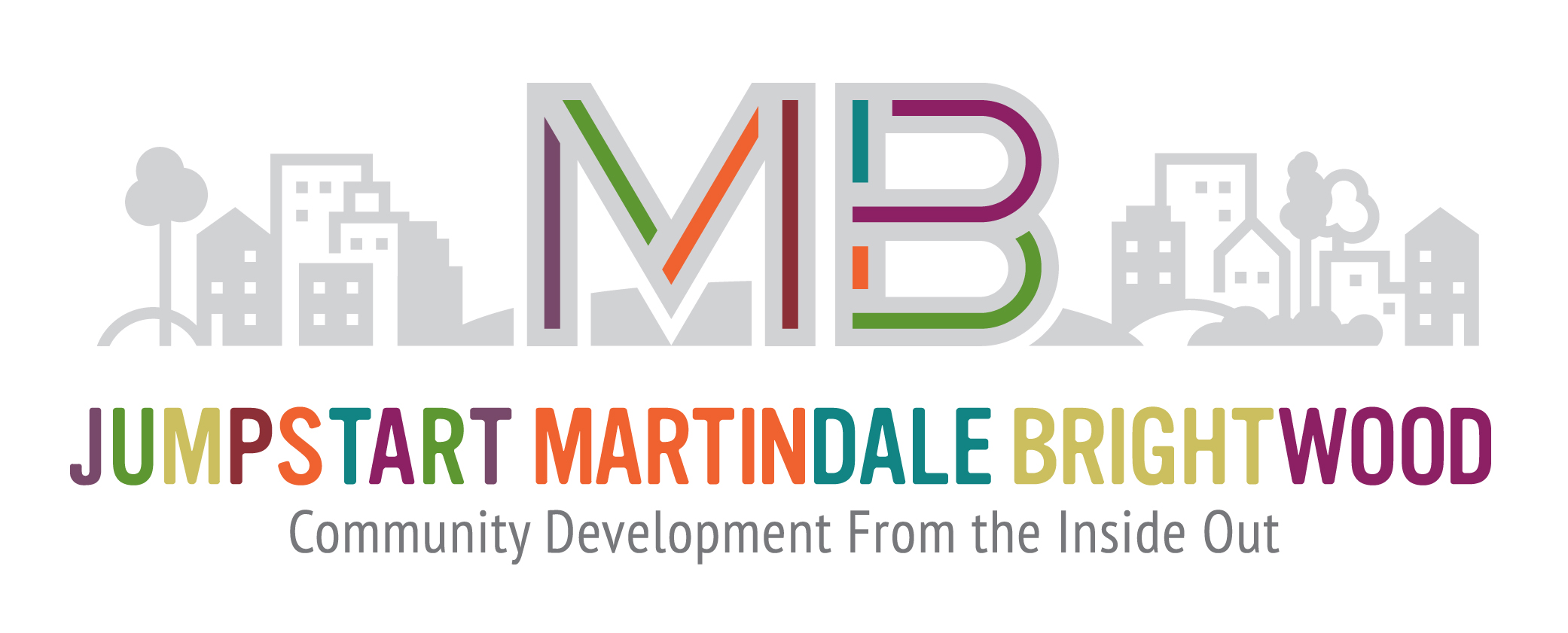 Jumpstart Martindale Brightwood was launched to help Martindale Brightwood residents to become developers of their own neighborhood through quality, community-focused real estate development training and financing options. Our program is modeled after two existing Jumpstart programs:
The original Jumpstart Germantown Program, which Ken Weinstein created to facilitate the revitalization of the Germantown neighborhood of Philadelphia through high-quality residential renovations.
The Jumpstart Wilmington Program, which was led by Dionna Sargent of Cinnaire, to assist the revitalization of the city of Wilmington area in Delaware.
Increasing local developer capacity in Martindale Brightwood is essential to scaling development activity and revitalizing communities more rapidly. We see residents of the Martindale Brightwood neighborhood as the best resource for community revitalization, as many have the potential to effect positive change in their neighborhood. Jumpstart Martindale Brightwood can provide aspiring developers who live in the community with the skills, knowledge, and support they need to rehabilitate fundamental properties one at a time. In the absence of established real estate developers willing to invest in smaller-scale projects, this program will cultivate a force of new local developers who currently reside in Martindale Brightwood or Indianapolis; and have a commitment to improving the Martindale Brightwood neighborhood.
The aim of the program is to create a training program for aspiring/new real estate developers who were seeking a mentor to guide them through the world of residential real estate development. The program targets developers who reside in Martindale Brightwood or Indianapolis and who have a strong interest and commitment to development in the Martindale Brightwood neighborhood. Jumpstart is a successful alternative to the "boom and bust" cycle of real estate development. The combination of slow, steady growth, scattered site rehab, and a mix of affordable and market-rate housing acts as a bulkhead against gentrification, encouraging development that sustains and attracts real economic diversity in our communities.
The objectives of the program are to:
Create opportunities for local residents to invest and develop in their neighborhoods

Build wealth locally

Support scattered-site rehabilitation (as opposed to urban renewal)

Encourage a healthy mix of affordable and market-rate housing

Improve neighborhood safety and raises property values through blight reduction

Help first-time investors become more attractive to traditional lenders

Provide opportunities to groups traditionally under-represented in real estate development