Applications for Summer 2023 Open May 1st 2023
Classes begin in August 2023
Participants will begin the program taking part in training sessions consisting of 14 hours of classes covering nine key development topics. Each session features multiple presenters each knowledgeable about development, with extensive experience in the local real estate market and a deep involvement in Indianapolis neighborhoods. More importantly, the presenters share a common bond with Jumpstart participants — all are committed to addressing long-standing community and economic development issues, such as reducing blight, creating safe and affordable housing, revitalizing neighborhoods, and keeping resources and capital in the Martindale Brightwood neighborhood.
Upon completion of the training program, graduates are paired with an experienced developer who can provide one-on-one mentorship — advising them on deal structuring, property sourcing, and problem-solving strategies. In addition to the intensive training program, participants are invited to take part in ongoing complementary programming throughout the year.
The Training Program
The Nine Jumpsteps to Estate Development
Jumpstart uses a collaborative approach to real estate development, emphasizing the sharing of resources and information, because we can do more together than we can do alone. The Training Program is the primary educational component of Jumpstart, where mentees come together to learn about the Jumpstart philosophy and the "9 JumpSteps of Development." The program will incorporate the following nine JumpSteps:
JUMPSTEP 1:
Minding Your Business
Participants will learn about the day-to-day management of operating a real estate development business.
JUMPSTEP 2:
Development Strategy & Team
Participants will explore why it is wise to invest in a given neighborhood. They will learn to assess risk and rewards, identify expectations, and determine the best real estate development strategy that suits them.
JUMPSTEP 3:
Source a Property
Participants will learn where and how to find properties, and as well as become knowledgeable about an Agreement of Sale.
JUMPSTEP 4:
Do Your Due Diligence
Participants will learn how to consider all possible strengths, weaknesses, and liabilities. They will learn how to research zoning classifications, develop a list of "comp," and determine the financial feasibility of a real estate project.
JUMPSTEP 5:
Find Your Financing
Participants will identify funding sources, learn how to secure a loan, and the use of a long-term real estate investment strategy for "buy and holds".
JUMPSTEP 6:
Develop Design & Procuring Permits
Participants will learn about creating a scope of work and construction budget; and Indianapolis' governmental departments and how they work with developers.
JUMPSTEP 7:
Accessing Other Development Resources
Participants will gain understanding of additional development resources and how to access them.
JUMPSTEP 8:
Customize Construction
Participants will learn to actively manage the construction process, work with contractors, and troubleshooting techniques (e.g., when everything goes wrong).
JUMPSTEP 9:
Lease/Manage/Sell Your Property
Participants will learn best practices in marketing to lease or sell their property, leasing to tenants, and retaining tenants.
Complementary Program Networking
In addition to the 14-hour training program, members of our developer network will be invited to participate in our complementary programming throughout the year.
Kickstart Sessions Topics – A complementary component of Jumpstart Martindale Brightwood is our Kickstart Sessions, which focus on specific development topics and will be open to the broader development community. 
Developer Network Events – Our Developer Network Events is a companion piece to our Jumpstart Martindale Brightwood program. These Network Events are designed to facilitate relationship-building and foster networks and partnerships between Jumpstart Martindale Brightwood program participants and members of the development community.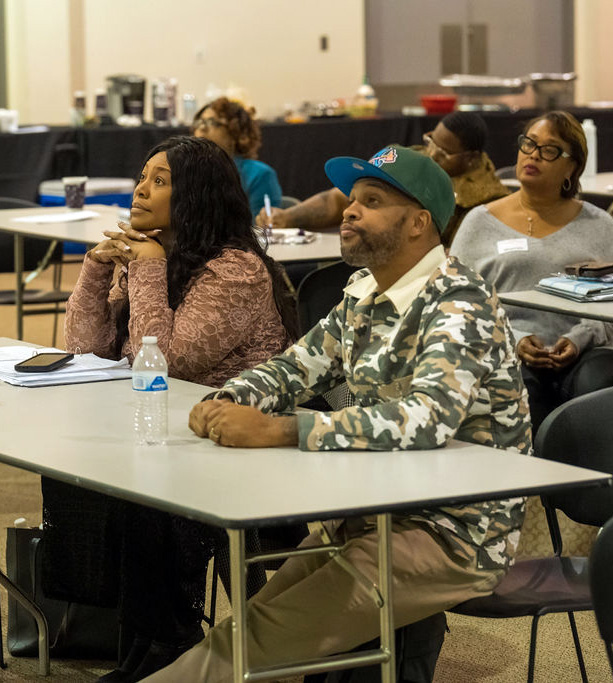 Jumpstart Martindale Brightwood
Programming Guide
The matrix below provides a quick guide to Jumpstart Martindale Brightwood programming.
| | Brief Description | Application Required | Online Registration Required | Will participants be matched with a mentor if they attend this training/event? |
| --- | --- | --- | --- | --- |
| Jumpstart Martindale Brightwood Training Program | 6-week training program | Yes | No | Yes, but only if the participant attends the orientation and all sessions |
| Kickstart Session | Monthly/Quarterly webinars focusing on specific development topics | No | Yes | No |
| Developer Network Events | Facilitate relationship-building and foster networks and partnerships with development community | No | Yes | No |